The Dresdner Sinfoniker are Dresden's orchestra for contemporary music. The ensemble's productions – which feature musicians from almost every eminent European orchestra – have received numerous awards, for example the Cultural Promotion Prize of the City of Dresden in 2000, ECHO Klassik in 2004, the UNESCO Special Prize "World Horizon" in 2010, the Saxon Initiative Prize for Art and Culture in 2017 and the Rudolf Stilcken Cultural Communication Prize in 2019.
The Dresdner Sinfoniker are a laboratory for multimedia projects, making sounds visible and colours audible. Their multi-faceted performances are always exceptional: instead of sitting in an orchestra pit, the orchestra is seated on the balconies of an industrialised apartment block as during the Hochhaussinfonie, 2006; or the conductor, instead of standing in front of his musicians, is broadcast live, like a hologram from another world as in Erstes Ferndirigat der Welt, 2008. The Dresdner Sinfoniker's large-scale events, featuring video projections and live performance from various artistic disciplines, are complex musical productions. They have the artistic power to make audiences sit up and take notice.
For years the spectacular projects of Dresdner Sinfoniker have combined music with socio-political issues. In 2016 they created international headlines with their German-Turkish-Armenian concert aghet – ağıt, a project in commemoration of the Armenian genocide. The orchestra knows what civil courage and free thinking can achieve: most members witnessed the German reunification first-hand. In 1989, their artistic director and cofounder Markus Rindt fled East Germany, using the German embassy in Prague as a passage to freedom.
The Dresdner Sinfoniker are co-financed by the State Capital Dresden – Amt für Kultur und Denkmalschutz ("Office for Culture and Monument Protection") and by tax revenues on the basis of the budget approved by the members of the Parliament of the State of Saxony. They are a member of FREO – Freie Ensembles und Orchester in Deutschland e.V. (Free ensembles and orchestras in Germany)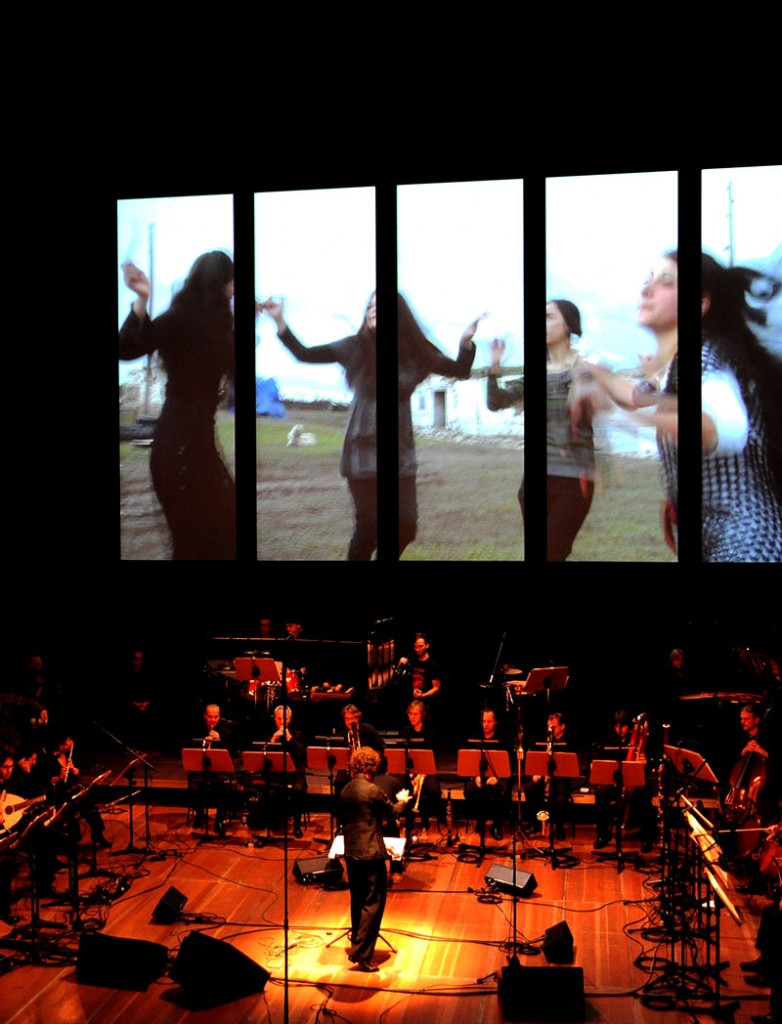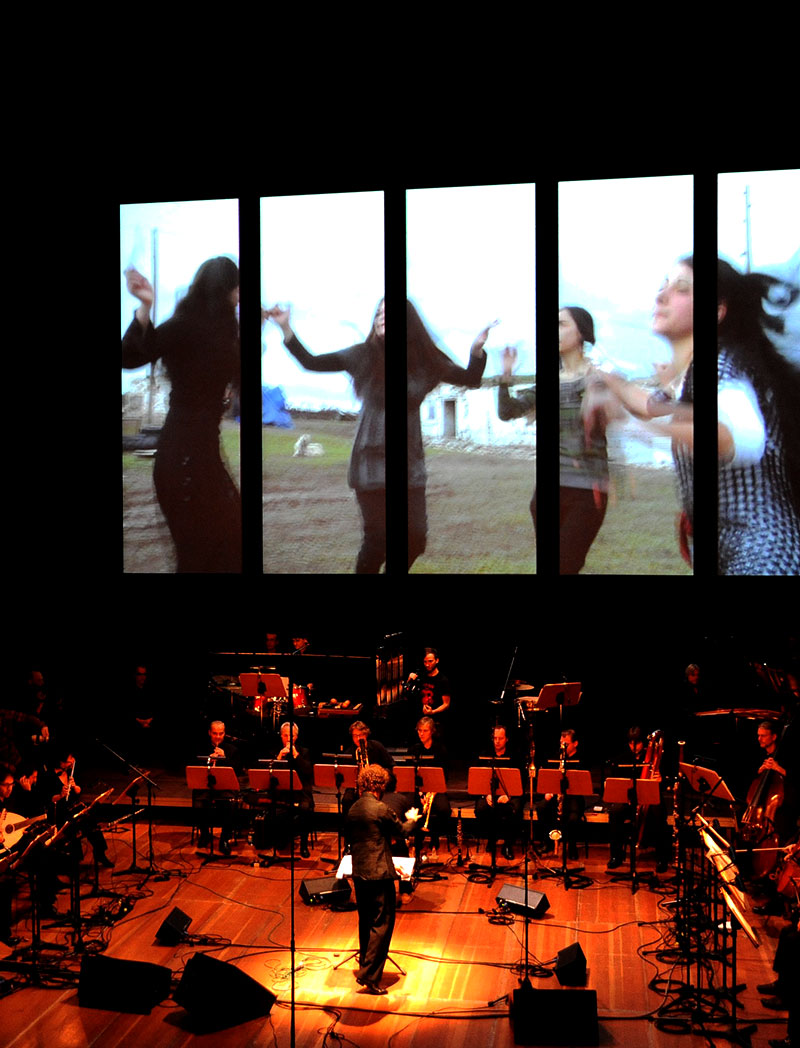 Past projects from 1998 – 2008 (Selection)
1998   Debut concert Dresdner Sinfoniker
1999   Zappa-Night
1999   Music aus Tajikistan, Azerbeijan, Georgia and Armenia
1999   Apocalypse – for Rockband and Orchestra
2000   Star-Wars-Night
2000   Zauberworte – Three World Premieres
2001   Not Mozart
2001   Die Zwitschermaschine
2002   Chinese Night
2003   Johnny & Jones – Niederländische Staatsoper & Dresdner Sinfoniker
2003   Mein Herz brennt – Rammstein & Dresdner Sinfoniker
2004   Panzerkreuzer Potemkin – Pet Shop Boys & Dresdner Sinfoniker
2005   Kronos Quartett & Dresdner Sinfoniker
2005   A Tribute to Mikis Theodorakis
2006   Hochhaussinfonie – Pet Shop Boys & Dresdner Sinfoniker
2006   Winners
2008   Ferndirigat – 10 Years Dresdner Sinfoniker
2008   A Space Odyssey
2008   The Last Shadow Puppets