This orchestra is unique. Originating from just about all of the major orchestras of Europe, its musicians come together to bring life to Dresdner Sinfoniker's avant-garde projects. Members of the Dresden Philharmonic Orchestra and the Staatskapelle of Saxony play together with musicians from Berlin, London and Vienna. The Dresdner Sinfoniker have had the honour of performing with ensembles such as Kronos Quartet and the Pet Shop Boys, and have hosted many guest musicians, conductors and composers such as Katharina Thalbach, Kayhan Kalhor, Andreas Boyde, Peter Bruns, René Pape and Bryn Terfel. For their exceptional work, the Sinfoniker have received many awards, such as the UNESCO Special Prize 'World Horizons' or the ECHO Klassik.
It goes without saying that this orchestra acknowledges its origins, which it bears in its name. However, Dresdner Sinfoniker is a truly global ensemble, having performed in Athens, Berlin, London, Madrid and Paris, as well as in Armenia, Greece and Israel, on the border between Mexico and the USA, and in Turkey and the West Bank. The Dresdner Sinfoniker, in a nutshell, position themselves between all fronts and across all borders, both creatively and politically.
Why do they endure this burden? Because they don't want the world and its people to continue to be subjected to all that has been done out of hatred and injustice, and from which only new hatred and new injustice will arise. Because they are convinced that inhuman acts must be acknowledged in order to avoid future harm. With their visionary ideas and interdisciplinary multimedia projects, the Sinfoniker stand for cosmopolitanism and tolerance and see themselves as mediators between different traditions and cultures.
Making music for a better world, for a fairer world – this isn't naive, this is an honest commitment, fed by sympathy for what is happening around us. True to the conviction that there is no extrinsic suffering, the Dresdner Sinfoniker dedicate their projects to the abuses and massacres, to that which divides and denies, but also to the things that we have in common and unites us.
Text: Michael Ernst
The Dresdner Sinfoniker are co-financed by the State Capital Dresden – Amt für Kultur und Denkmalschutz ("Office for Culture and Monument Protection") and by tax revenues on the basis of the budget approved by the members of the Parliament of the State of Saxony. They are a member of FREO – Freie Ensembles und Orchester in Deutschland e.V. (Free ensembles and orchestras in Germany)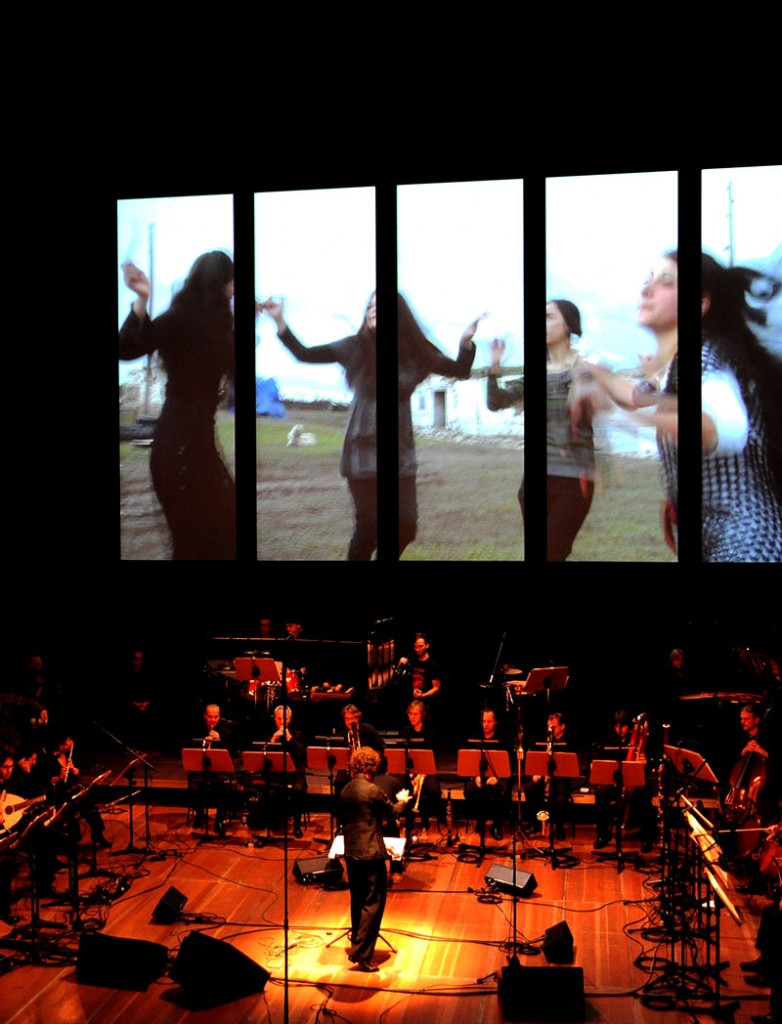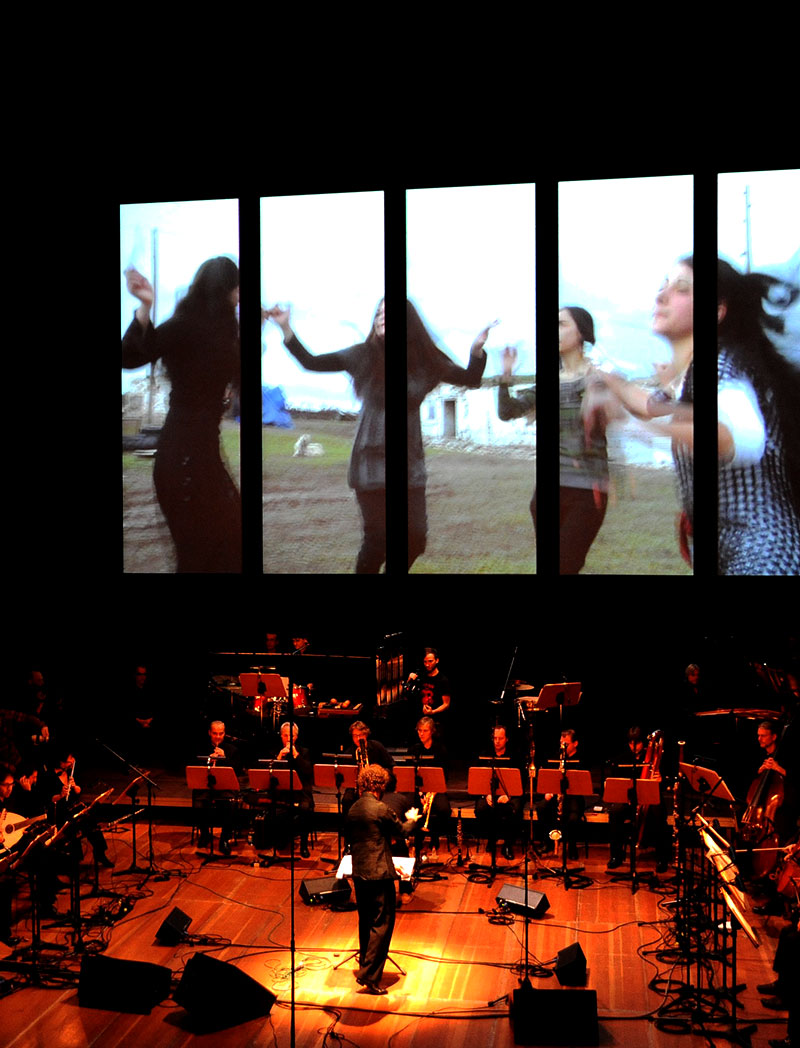 Past projects from 1998 – 2008 (Selection)
1998   Debut concert Dresdner Sinfoniker
1999   Zappa-Night
1999   Music aus Tajikistan, Azerbeijan, Georgia and Armenia
1999   Apocalypse – for Rockband and Orchestra
2000   Star-Wars-Night
2000   Zauberworte – Three World Premieres
2001   Not Mozart
2001   Die Zwitschermaschine
2002   Chinese Night
2003   Johnny & Jones – Niederländische Staatsoper & Dresdner Sinfoniker
2003   Mein Herz brennt – Rammstein & Dresdner Sinfoniker
2004   Panzerkreuzer Potemkin – Pet Shop Boys & Dresdner Sinfoniker
2005   Kronos Quartett & Dresdner Sinfoniker
2005   A Tribute to Mikis Theodorakis
2006   Hochhaussinfonie – Pet Shop Boys & Dresdner Sinfoniker
2006   Winners
2008   Ferndirigat – 10 Years Dresdner Sinfoniker
2008   A Space Odyssey
2008   The Last Shadow Puppets